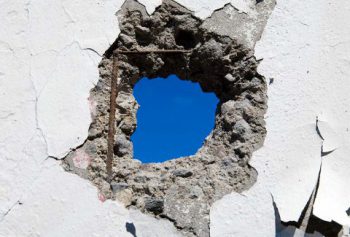 Your home is perhaps the most expensive investment you're likely to make in your lifetime. Therefore, it is important that you maintain it and keep it in top condition. When it comes to your property maintenance, concrete repair should be a top priority for you.
Like all materials, concrete tends to crack and wither over time. Concrete walls and slabs are susceptible to damage caused by contraction and expansion during extreme weather conditions. Apart from this, other factors that can cause concrete damage include fire damage, seismic damage, insufficient reinforcement and excessive loads.
Without proper experience and expertise, it can be difficult to determine what you will need to preserve concrete surfaces. Not to mention, sometimes, concrete is installed incorrectly due to lack of experience. For correct concrete installation, one must understand a variety of aspects, such as sealing procedures, temperature ratios, and surface preparation and cleaning. This is exactly why you should get concrete repairs done by an experienced concrete contractor like Affordable Concrete.
Experts in Concrete Repair
We can provide you with quality concrete components that will not only withstand harsh weather conditions, but also stand the test of time. At Affordable Concrete, we only use products made in the US by American employees who understand the weather conditions of Texas and are passionate about delivering the best solutions.
Experienced Concrete Installers at Your Service
At Affordable Concrete, we have a team of trained, skilled and experienced concrete installers. Rest assured, you don't have to worry about poor or incorrect installations with us. Our team has worked on a variety of projects and has profound knowledge on how to handle different concrete repair jobs and install structures seamlessly. We can provide you with proper and reliable installations to ensure you have a stress-free experience.
Contact us Today
Whether you're struggling with issues related to structural damage, weather damage or poor concrete installation and you are not sure what to do about it, don't worry. Simply contact us. We'll visit your property and diagnose the problem in-depth to determine the exact cause and what kind of concrete repair job will be suitable.
At Affordable Concrete, we strive to make the entire process simple, smooth and stress-free. We offer our services in and around Texas, including Spring, the Woodlands, Conroe, Magnolia, and Tomball. We can provide you with the most effective concrete repair service in town and that too at an affordable price.
Give us the opportunity to serve you.
We promise you that you'll be happy and satisfied with your decision.