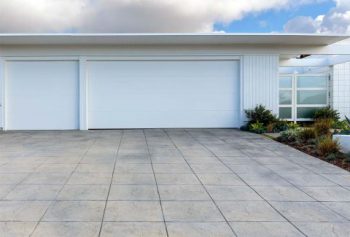 Give your old and worn out concrete structure a fresh look and instantly increase the curb appeal and value of your property. Benefit from our residential construction services today and enhance the look of your residential landscape in the shortest possible time.
At Affordable Concrete, we can transform your outdoor landscape by designing and installing spectacular concrete structures while ensuring that it is highly functional. Whether you want us to restore your concrete driveway or create a new patio, we can create it to perfection and stand by our quality work. Rest assured, you can have full confidence in our services and products.
Offering Residential Construction Services with a Difference
At Affordable Concrete, we specialize in creating concrete structures that reflect quality workmanship, design excellence and technical prowess. We can provide you with structures that are designed for performance and built to envy.
We do this by leveraging on our years of experience in concrete installation, repair and refinishing. In addition to this, the amazing skill set of our team and their passion to deliver excellence and nothing less enables us to provide you with services and structures that you can be proud to show off and be 100 percent satisfied with your investment.
At Affordable Concrete, we pay off our clients through long-lasting products, amazing quality, flawless installation and future care tips. We will make sure that your project is a reflection of your vision and highly functional.
We Are Here to Serve All Your Needs
For us, no residential concrete construction is too big, small or complex. We can cater to all your needs as requested. So, regardless of the size of your construction project, our team is here to serve your needs with a promise that we'll not just meet but exceed your expectations. We have the tools, knowledge, passion, skills, team and experience to work on any type of project and deliver it on time and budget to perfection.
From custom designs to decorative concrete, stamps, patterns, color preferences and texture finishes, we are prepared to cater to all your requests. We have been serving the residents of Texas for decades, including homeowners in areas like Spring Texas, The Woodlands, Conroe, Magnolia and Tomball.
Types of Concrete Structures We Are Pros at Building
We specialize in creating structures, which includes but is not limited to:
Concrete Patios
Living areas
Concrete driveways
Garage Flooring
Walkways
Pathways
Sidewalks
Steps and stairs
Stained and stamped concrete
Decorative concrete
Accents
Vertical designs
Concrete footings and etc.
So what are you waiting for? Transform your old and boring landscape into a stunning one by benefitting from our professional residential construction services and breathing new life into it.
Let our team give your landscape a new and beautiful look while increasing its functionality and performance along with its value.
Contact us today to discuss your needs.